Why Buy 2016 Nissan Altima near Crystal Lake Illinois
Why Buy 2016 Nissan Altima near Crystal Lake Illinois
With an affordable price, and conservative Japanese style and performance, the 2016 Nissan Altima is the perfect vehicle for the busy commuter. A safe and exciting car for any driver, the Nissan Altima combines the reliability and safety of a Japanese vehicle with the comfort of a Nissan. The Nissan Altima has been a best selling mid-size Sedan for several years now, and Nissan recognizes the success of its current formula. Returning buyers will find a sense of familiarity in the new Altima, while new drivers will appreciate its understated quality and reliability. A host of optional extras are available to fit any consumers needs for their car. A quality choice for both the family car shopper or the individual looking for workhorse commuter transportation, the Nissan Altima is the right choice for many car buyers. Why buy the 2016 Nissan Altima near Crystal Lake IL? In short, to find a low-cost but high-class commuter vehicle; contact Woodfield Nissan serving Crystal Lake Chicago and Hoffman Estates Illinois Altima shoppers for details.
Interior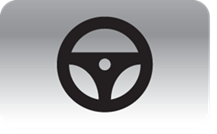 Similar to its previous model years, the interior of the Altima is sparse yet comfortable. Spartan arrangements give light to just how much room there is in this vehicle; there is enough to comfortably sit four adults, or five with a bit of a squeeze. The front seats have plenty of room for drivers of any size, with optional electronically adjustable seating available on various trims. Full climate control, a generously sized touch-panel infotainment center built into the dash, and comfortable upholstery round out the well-designed inside of the Nissan Altima. Request 2016 Nissan Altima quotes near Crystal Lake for information on pricing and availability.
Exterior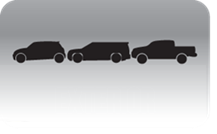 Contact Woodfield Nissan serving Crystal Lake Chicago and Hoffman Estates Illinois Altima shoppers to see a Nissan Altima at a Hoffman Estates Nissan dealer. Striking a balance between not doing enough and trying too much, Nissan has honed their work to a fine edge when it comes to exterior styling. The 2016 Nissan Altima is no exception. Rounded edges and stylized lines highlight the smooth looks of this sedan, which has been designed with both aerodynamics and aesthetics in mind. The rear styling takes its cues from the Nissan Murano; its rear bumper hanging low and, unlike previous models, rounded and smoothed. The front hasn't changed much from previous years, gaining a few rounded edges and smoothed lines, while losing some of its size. The overall effect is well placed, providing a sense of balance much needed to complete the 2016 Nissan Altima's exterior picture.
Mechanical/Powertrain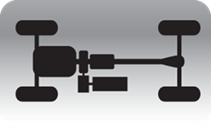 Check the local Hoffman Estates Nissan dealer to view the wonderful craftsmanship of the Nissan Altima's engine. Available in multiple trims, including a 3.5L V6 performance package option, the Altima has the powertrain to fit any driver. Nissan reports that the 3.5SR's V6 puts out 270 bhp and 251 lbs-feet of torque; a generous amount of power for such an affordable family commuter car, with an enhanced suspension package to help keep the driver safe even at high-speeds. Lastly, a continuously variable automatic transmission with manual shift via paddles ensures a smooth ride and control over the vehicles power. Less expensive trim options drop the V6 for a standard 4-cylinder and a lighter suspension, while also swapping the paddle shifters for a regular Nissan automatic transmission. The continuous automatic gear shift system in all trims continues to set a high standard for smooth driving; shifting in the Nissan is effortless and quick, with barely noticeable disruptions in engine performance at each shift. Noise reduction has been added to the floor paneling to reduce engine noise at high-rpm, while tweaks to the old models transmission also helps to cut down loud, droning engine noise. Nissan has made all the right changes to make this vehicle more attractive to down-to-earth family car consumers, as well as create a thrilling drive in the higher-spec models for the Dad who wants to push to the red-line from time totime. Contact Woodfield Nissan serving Crystal Lake Chicago and Hoffman Estates Illinois Altima shoppers to test drive one today!
Safety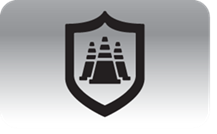 Why buy the 2016 Nissan Altima near Crystal Lake IL? Nissan takes its drivers safety into consideration with every vehicle they produce. The Altima received "Good" crash ratings in all categories when tested by the IIHS, and its optional front-crash prevention equipment scored high as well. Full standard airbags and the above mentioned front-crash detection help to keep drivers and their passengers safe in the event of a collision, or to avoid one entirely. Request 2016 Nissan Altima quotes near Crystal Lake and ask for details on their available models safety features.
Request 2016 Nissan Altima Information, Quotes or Specials
For more details on Nisan Altima pricing, information and dealer specials contact a Hoffman Estates Nissan dealer and request 2016 Nissan Altima quotes near Crystal Lake, IL. A Sensible Choice for the Discerning Car Buyer. Combining performance, reliability and class the affordable 2016 Altima is a fine choice for the interested consumer. Japanese quality ensures this vehicle will be in the garage for years to come, while the exterior styling and wide range of performance options will satisfy any owner who decides to purchase this car. A joy to drive, a pleasure to own; the Nissan Altima is the perfect choice for a solid commuter vehicle not afraid to show off its athletic side. Why buy the 2016 Nissan Altima near Crystal Lake IL? For the best pricing, best customer service, and a great buying experience.
DISCLAIMERS
*The above information is regarding the base model 2016 Nissan Altima. Standard specs and features may change from year to year. Contact our dealership with any questions regarding the new or used vehicle you're inquiring about.