Test Drive 2017 Nissan Sentra near Elgin IL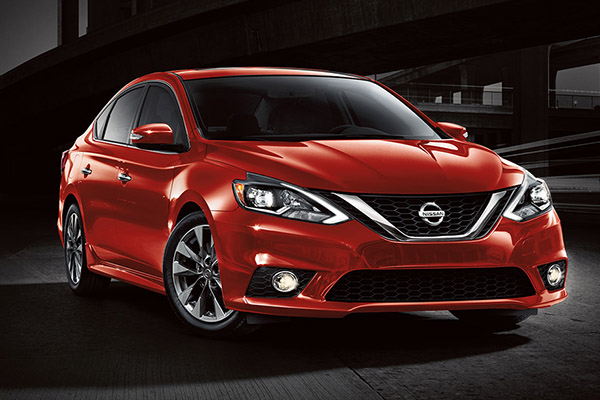 Vehicle Overview
As a small sedan, the 2017 Nissan Sentra naturally comes with an affordable price tag. This Nissan is available in five editions that are perfect for families on a tight budget. The Sentra can run on a compact turbo engine that generates solid performance. This agile Nissan could be precisely controlled with a simple adjustment of the Xtronic transmission system. The NissanConnect infotainment system is the high-tech centerpiece inside the Sentra.
Interior - Schedule Your 2017 Nissan Sentra Test Drive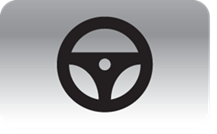 To request a test drive 2017 Nissan Sentra near Elgin IL, you should contact Woodfield Nissan. This dealership will let you discover the car's convenient interior amenities like the leather-appointed seats and steering wheel. A Nissan dealer serving Elgin Crystal Lake Huntley Illinois will also show the Sentra's high-tech installations such as the NissanConnect infotainment system. This trademark multimedia console is loaded with navigation software and other digital portals. You can use the NissanConnect suite to access applications from mobile phones including iPhones. Bluetooth technology also facilitates the syncing of smartphones with the car's audio system. Speaking of the sound system, you can listen to SiriusXM Satellite Radio and AM/FM channels through eight Bose speakers that generate great acoustics. Featuring a 5-inch digital monitor, the Advanced Drive-Assist Display is conveniently embedded into the Sentra's instrument cluster.
Exterior - Nissan Sentra Dealership Test Drives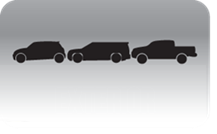 The Sentra is available with the Smart Auto Headlights, which will automatically turn on in low-visibility conditions. LED bulbs are also integrated into the car's brake lights and turn signal indicators. A moon roof with a power-sliding glass is a premium amenity that can be installed on the car's roof. The vehicle's power mirrors are available with heating for optimum visibility during the winter season. Covered in a touch of chrome, the Sentra's exhaust pipe looks modern and sporty. Decorated with aluminum alloy, the car's wheels come in 16 or 17 inches. The wheels are available with five or 10 spokes for extra appeal.
Mechanical / Powertrain - Sentra Information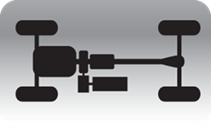 When equipped with the 1.8 L MRA8DE engine, the 2017 Nissan Sentra gets up to 130 horsepower at 6,000 RPM and 128 pound-feet of torque at 3,600 RPM. The 1.6 L MR16DDT engine is capable of producing a maximum of 188 hp at 5,600 RPM and 177 lb-ft of torque when the tachometer reaches 5,200 RPM. This turbocharged engine utilizes Direct Injection Gasoline (DIG) technology in the fuel delivery system. Both engine blocks are managed by the Continuously Variable Valve Timing Control System (CVTCS) during the intake and exhaust phases of combustion. Nissan's Direct Ignition System is another standard installation in the Sentra's economical powertrain. Another signature feature is the Xtronic CVT (Continuously Variable Transmission), which is available with the Manual Shift Mode. This patented transmission delivers an infinite number of gear combinations. You may also select a six-speed manual transmission system if you prefer fixed gear ratios. The Nissan Sentra gets good acceleration thanks to the traditional front-wheel drive. Featuring a ventilated design, the car's front disc brakes can handle high-demanding conditions. The rear wheels are connected to drum brakes or solid disc brakes that offer reliable stopping power. Nissan's engineers decided to upgrade the traditional Anti-Lock Braking System by adding the G-Sensor. Brake Assist and Electronic Brake Force Distribution are some other standard installations in this Nissan car. When the Sentra rolls on rough roads, it will maintain good balance thanks to the torsion beam in the rear suspension system. Available only with the Xtronic CVT, the Active Understeer Control is another performance-boosting feature in the Sentra. Additionally, the car's power steering system will automatically respond to the car's speed in real time.
Safety - Request a Personalized Nissan Test Drive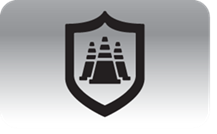 Protected by the Nissan Safety Shield, the Sentra is likely to avoid close encounters with other vehicles or obstacles. The Forward Emergency Braking will apply the brakes if there's a potential for a front collision. When you try to change lanes, be sure to look for any hints from the Blind Spot Warning, which can appear on the driver's side mirror or passenger's side mirror. The Nissan Sentra is available with the Rear Cross Traffic Alert, which will notify you of other cars directly behind. A rear view monitor lets you see shopping carts and other common things that might roll by. When you drive on a slippery surface, the Vehicle Dynamic Control will optimize traction. This system prevents excessive swaying, skidding and swerving on curved roads. The Sentra has multiple crumple zones that are engineered to deform uniformly during crashes. Made from pipe-style steel, the side-door beams are also very rigid. An energy-absorbing steering column can reduce injuries to the driver in a front collision. With some feedback from the Tire Pressure Monitoring System (TPMS) with Easy-Fill Tire Alert, you'll know exactly when to inflate any of the car's tires. In the security department, this affordable Nissan has some premium features like the immobilizer system that's linked to the Intelligent Key. A security system with an alarm is also available to keep the Sentra out of the hands of unauthorized people.
To set up a test drive 2017 Nissan Sentra near Elgin IL, you should contact Woodfield Nissan. This dealer serving Elgin Crystal Lake Huntley Illinois invites you to try all of the trims that are available for this affordable Nissan sedan.
DISCLAIMERS
*Informational / opinion based review. Please contact dealer for complete details.