Test Drive 2017 Nissan Pathfinder near Elgin IL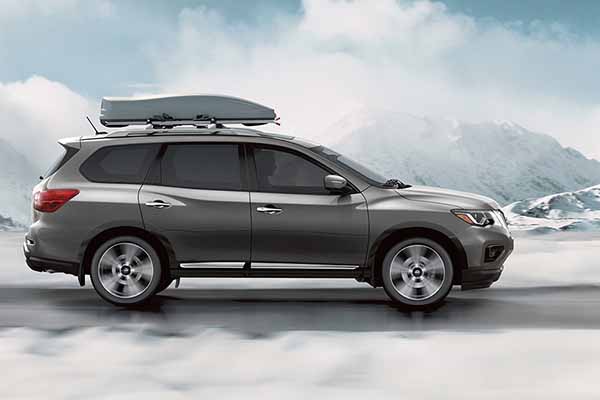 Vehicle Overview
The 2017 Nissan Pathfinder is a luxurious SUV that comes with three rows of seats. This Nissan is loaded with family-friendly features such as the EZ Flex seats, rear entertainment system and tri-zone automatic climate control system. Under the hood, the Pathfinder packs some signature installations like the Xtronic transmission system and All-Mode 4x4-i Intuitive 4WD. The Nissan Intelligent Safety Shield also keeps this SUV safe on the road.
Interior - Schedule Your 2017 Nissan Pathfinder Test Drive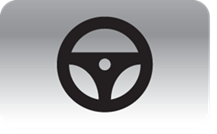 Customers who want to test drive 2017 Nissan Sentra near Pathfinder IL can contact Woodfield Nissan. This dealership will gladly explain all of the premium interior amenities of the Pathfinder SUV. Serving Elgin Crystal Lake Huntley Illinois, this dealer will mention that this vehicle has three rows of seats that accommodate seven occupants. A climate control system with three zones keeps all of the vehicle's rows at the ideal temperatures. Speaking of climate control, heating can be installed in the seats of the front row and second row. Thanks to the EZ FLEX Seating System, passengers can conveniently move between the second and third rows. This patented seating configuration also makes it easy to expand the total cargo space. In fact, the Pathfinder offers nearly 80 cubic feet of storage space. Powered by the NissanConnect platform, the vehicle's infotainment system includes GPS navigation. You can also access the NissanConnect suite to activate various applications like Google Search and Google Maps. This Nissan SUV offers great music through SiriusXM Satellite Radio and HD Radio. A 13-speaker sound system by Bose can be installed to play songs from these popular radio services. Additionally, the Pathfinder is available with a rear entertainment system that includes two 8-inch monitors with DVD compatibility.
Exterior - Nissan Pathfinder Dealership Test Drives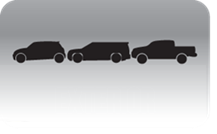 The Pathfinder is available with a panoramic moonroof that includes two panels. Roof rails can also be installed on top of this premium Nissan SUV. The vehicle's side windows include special coatings that block UV rays. LED technology is used in the Pathfinder's Daytime Running Lights, turn signal indicators and low-beam project headlights. Fog lights and the Smart Auto Headlights are some other advanced lighting systems in this Nissan. If you plan on towing trailers on a frequent schedule, then consider installing a hitch receiver with a 7-pin wiring harness.
Mechanical / Powertrain - Pathfinder Information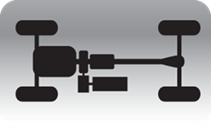 With a displacement of 3.5 L, the VQ35DD engine is standard in the 2017 Nissan Pathfinder. This V6 engine is capable of producing up to 284 horsepower at 6,400 RPM and 259 pound-feet of torque at 4,800 RPM. During the intake and exhaust strokes, the Continuously Variable Valve Timing Control System manages the valvetrain. A variable induction system is another advanced installation in the vehicle's powertrain. The throttle system has a drive-by-wire mechanism with electronic controls for the ultimate precision. Equipped with the All-Mode 4x4-i Intuitive 4WD, the Nissan Pathfinder is versatile enough to navigate rough terrains. This patented drivetrain can be easily controlled with the turn of a rotary dial that comes with multiple settings. You could turn on the 2WD Mode to improve traction on rugged landscapes. When the Lock Mode is turned, this Nissan SUV can power its way through uneven surfaces such as rocks and sand. You could select the Auto Mode to let the 4x4 system adjust itself according to driving conditions. With some input from the Hill Descent Control, the Pathfinder will roll down safely on steep gradients. Hill Start Assist is also installed in this powerful SUV. When driving on paved roads, the Xtronic CVT (Continuously Variable Transmission) ensures smooth handling at various speeds. Equipped with the Dual Flow Path shock absorbers, the Pathfinder offers a smooth ride even on unpaved paths. A speed-sensitive steering system also ensures that you don't lose control of this large SUV. In fact, this signature transmission is standard in many other Nissan models including sedans and crossover SUVs.
Safety - Request a Personalized Nissan Test Drive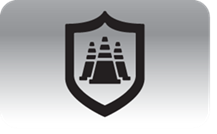 When you take a test drive 2017 Nissan Sentra near Pathfinder IL, you won't have to worry too much about accidents and other mishaps on the road. The Nissan Intelligent Safety Shield is a package that adds several active safety features to the Pathfinder. The Forward Emergency Braking will promptly bring this SUV to a stop in critical situations. To detect other cars in your blind zone, you should use the Blind Spot Warning. The Rear Cross Traffic Alert is another technology that can prevent collisions during lane changes. You should contact Woodfield Nissan to learn more about the Pathfinder's safety technology. Serving Elgin Crystal Lake Huntley Illinois, this dealership will explain the advantages of the Moving Object Detection, which can identify carts, toys and other things that might roll. To avoid bumping into stationary obstacles, you should look at the content that's shown on the Around View Monitor. Standard in the Pathfinder, the Vehicle Dynamic Control prevents slipping of the wheels. This technology is paired with the Traction Control System. The Active Brake Limited Slip also stabilizes this SUV in inclement weather. Featuring the Easy-Fill Tire Alert, the Pathfinder's Tire Pressure Monitoring System will let you know which tire is not inflated properly.
Customers who want to test drive the Nissan Pathfinder should contact Woodfield Nissan. This dealership has a wide selection of the Pathfinder S, SV, SL and Platinum models.
DISCLAIMERS
*Informational / opinion based review. Please contact dealer for complete details.