St Charles IL Area - 2016 Nissan Sentra Quotes
St Charles IL Area - 2016 Nissan Sentra Quotes
The 2016 Nissan Sentra is a subcompact car that offers solid performance with a 1.8 L engine, Front Wheel Drive and Xtronic CVT. This Nissan also boasts great digital technology that is delivered through the NissanConnect suite. For its affordable design, the Sentra includes class-leading active safety installations such as the Forward Emergency Braking and Intelligent Cruise Control.
Interior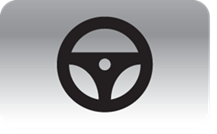 Nissan Sentra quotes to St Charles include pricing information on the car's premium interior amenities. This subcompact model is available with a 5.8-inch infotainment system that delivers GPS navigation and much more. When you turn on NissanConnect, you will also have convenient access to an array of online applications such as Google Search, Pandora, Facebook and more. St Charles IL Area 2016 Nissan Sentra Quotes include information on the car's SiriusXM services such as Travel Link, Traffic and Satellite Radio. You can listen to these feeds through the eight-speaker Bose sound system that offers excellent acoustics. Additionally, the Sentra has other advanced mobile-friendly technology such as Siri Eyes Free and Bluetooth. Thanks to the HomeLink Universal Transceiver, you can easily open or close garage doors and gates without searching for any remotes or fobs.
Exterior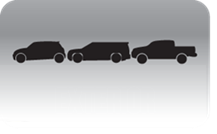 Nissan Sentra quotes to St Charles include information on the car's flashy exterior design that is available in Cayenne Red, Red Alert or Deep Blue Pearl. You could also personalize the vehicle's body with other paint finishes such as Aspen White, Titanium or Graphite Blue. St Charles IL Area 2016 Nissan Sentra Quotes cover the details of the car's aerodynamic design. This subcompact model comes with a rear spoiler that can reduce wind resistance at fast speeds. Additionally, the underbody has special deflectors that further improve aerodynamics on the highway. The power side mirrors in this car are available with heating to ensure good visibility in the winter season. Speaking of visibility, the Sentra has Smart Auto Headlights that can automatically switch between high and low beam. The halogen headlights generate bright illumination of your path even in pitch darkness. Additionally, LED lights are installed in the vehicle's tail lights and low-beam projector lamps.
Powertrain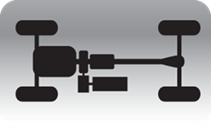 Under the hood of the 2016 Nissan Sentra is a compact and efficient powertrain that includes a 1.8 L engine block. This small I-4 engine offers a peak output of 130 horsepower at 6,000 RPM. When the tachometer registers at 3,600 RPM, you have access to 128 pound-feet of torque. A Nissan dealership serving St Charles IL will also discuss the sedan's other advanced powertrain features such as the Continuously Variable Valve Timing Control System. Such a technology precisely manages the intake and exhaust strokes during the combustion cycle. A direct ignition system also ensures that the powertrain will start up smoothly each time. Additionally, this subcompact car has a standard electronic drive-by-wire throttle. Shifting gears in the Sentra should be easy thanks to the Xtronic CVT (Continuously Variable Transmission). A six-speed manual transmission system is available in some of the Sentra models.
Mechanical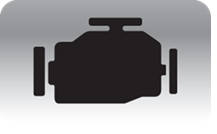 Nissan Sentra quotes to St Charles include information on the car's solid mechanical features. This subcompact model is equipped with 11-inch front vented disc brakes and 11.5-inch rear solid disc brakes. Some of the Sentra trims come with 9.0-inch rear drum brakes. A dealership serving St Charles IL will also talk about other advanced braking installations such as the Brake Assist and Electronic Brake Force Distribution. You will also appreciate the standard Anti-lock Braking System (ABS) that will stop this lightweight model even on a slippery pavement. The ABS includes a unique g-sensor that can detect slippage in the wheels and other instability in the powertrain. The electric power assist steering system in the Sentra is designed to respond to the speedometer. Additionally, Active Understeer Control is linked to the CVT in order to deliver extra stability on rough or low-friction surfaces. Active Understeer Control is engineered to make quick adjustments to the steering system and other mechanical components. To ensure that the lightweight Sentra can handle rough roads, engineers have equipped the vehicle's rear suspension system with torsion beams. Stabilizer bars are also installed in the front and rear of the car's chassis.
Safety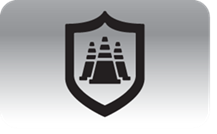 For its economical and lightweight design, the 2016 Nissan Sentra offers some truly impressive active safety features. This subcompact model comes with Vehicle Dynamic Control, which generates good traction on slippery roads. A Nissan dealer serving St Charles IL will also mention that this sedan boasts the Intelligent Cruise Control, which could automatically maintain a preset distance to other vehicles on the road. The ICC makes the appropriate adjustments in speed to ensure that you don't follow other cars too closely. Forward Emergency Braking is another responsive technology that can keep the Sentra out of trouble on the highway. This feature utilizes radars to identify imminent front crashes. If necessary, Forward Emergency Braking will bring the car to a full stop by applying the appropriate force to all four brake pads. In order to eliminate the guesswork in switching lanes, you should follow the guidance from the Blind Spot Warning. Additionally, it's a good idea to keep an eye on the Rear Cross Traffic Alert especially when you're trying to suddenly swerve into an adjacent lane or back out of a parking space. You can get St Charles IL Area 2016 Nissan Sentra Quotes to learn more about the car's standard features and prices. The online quotes are available on all of the five trims of this subcompact Nissan car.
DISCLAIMERS
*The above information is regarding the base model 2016 Nissan Sentra. Standard specs and features may change from year to year. Contact our dealership with any questions regarding the new or used vehicle you're inquiring about.