Nissan Repair serving Elgin IL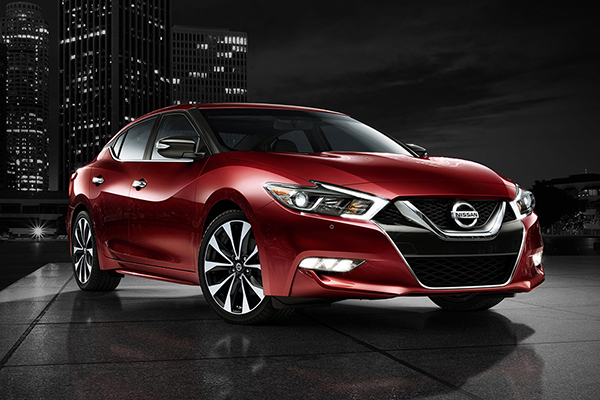 Nissan Repair near Elgin, IL
If you are in need of Nissan repair near Elgin, IL, be sure to take that repair to Woodfield Nissan, serving Elgin IL for over twenty years. Their service and repair department can handle all of your needs with expertise and skill. They are a family-owned business, and they are committed partners in the Chicago suburban community.
Those twenty years have been spent learning from customers. When you have a desire to please people with Nissan Repair serving Elgin IL, you listen to those customers when they give you feedback. At Woodfield, customers are treated like they are the most important people in the shop because they are.
Your vehicle is an essential part of your life. It's how you get to work. It's how you take your kids to school. When it is not working properly, your life comes to a screeching halt. The tight schedule you have to keep starts to unravel. You cannot accomplish the many things you have to juggle.
That is why you need a service and repair center that you can trust. You need one that will listen to you, work hard to solve your problem, and then treat you and your car with the respect you deserve. You want to get back on the road as quickly as possible, and you want a mechanic service that understands how important that is.
At Woodfield Nissan, they have been handling repair work on Nissan brand vehicles for over two decades. They have even more experience in their combined staff, all highly-trained experts in the many areas of auto repairs. They can handle every issue you have from simple oil changes to engine and transmission service. They specialize in brake maintenance and exhaust repair, as well as many other areas.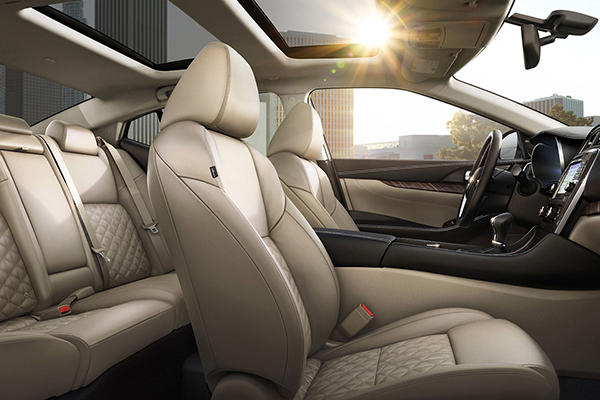 Also, they are an official Nissan-licensed tire dealer. They know exactly what tires you need to get the most out of your specific model. They can handle rotation, inflation, and basic maintenance of your tires, as well as full replacement.
They also have an express service to help you get back on the road quickly. They can handle oil and battery changes, filter replacement, and some scheduled major repairs. With weekend and extended hours, they can reduce the time your vehicle is out of operation significantly.
Woodfield is also has a One to One rewards program. By keeping your car well-maintained and bringing it in on a regular basis, they give you valuable reward points. You can earn these points by ensuring that your vehicle is running at its best and warding off any major breakdowns through basic maintenance.
Even if your problem is with the outside of your car, Woodfield has a full-service auto body shop. They can fix every issue from simple dings to complete rebuilds after a major collision. They have the most modern equipment and techniques, and their staff has multiple decades of combined experience.
They can do body work on all major models and brands, not just Nissan. Their technicians are I-car & ASE certified. They use a down-draft painting system to provide you with a fresh-from-the-factory look. They can even handle any necessary mechanical repairs on the on-site service shop.
Their experts can do quick estimates for insurance purposes, and they work directly with Allstate Insurance as a collision service provider. In fact, if you use Allstate Insurance they can go right to work on your vehicle without the time and hassle of waiting for multiple estimates. As a part of Allstate's Auto Connect Program, they can save you even more time in getting back to your busy schedule. All you will need is a claim number. They also deal with every carrier, so their estimates are trusted, no matter where you get your insurance.
The professional team of service members and technicians is at the heart of what they do at Woodfield. Their Nissan repair serving Elgin IL is respected by the many people they have helped get back on the road. On their website is an extensive list of testimonials from past customers who were extremely pleased with their work. Check it out to see how well they treat and respect their many clients in the past.
This award-winning dealership is located in Hoffman Estates, but they serve the entire greater Chicagoland area. Schaumberg, Naperville, Downer's Grove, and Geneva are all within their service zone. Give them a call to see if they can help you with your Nissan Repair. They are proud to serve such a wide area with their dealership service needs.
When you choose where to get your repairs, you want specialists in your specific vehicle. That is why a dealership is always a great choice when getting work done. They know your vehicle from the inside out, having been trained by the company and engineers who designed it. They also have a professional, corporate image to project and maintain.
That's how Woodfield has remained in business serving Elgin IL for so long. They have built a relationship of trust with so many continuing and returning clients. Call them today and schedule your next maintenance visit. Keep your car where it belongs - on the road.