2018 Nissan Sentra by Chicago Illinois
2018 Nissan Sentra by Chicago Illinois
View Inventory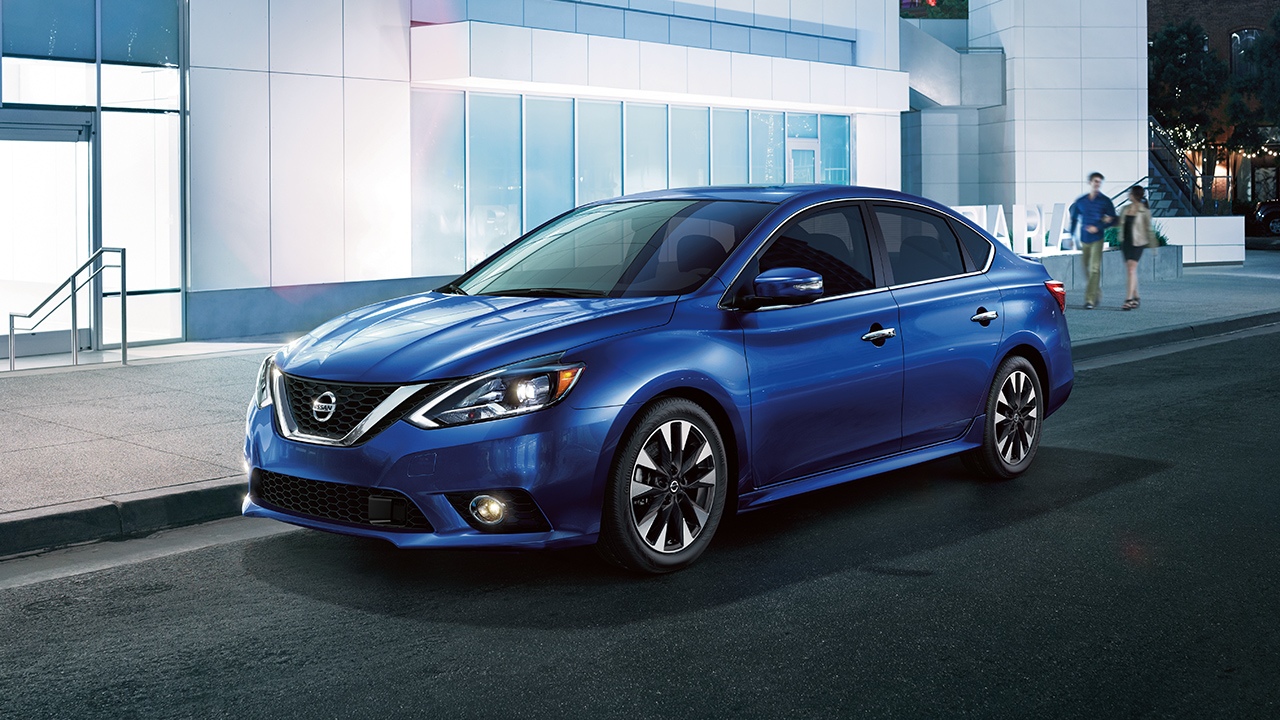 2018 Nissan Sentra serving Chicago IL
The 2018 Nissan Sentra Has What You're Looking For. With new vehicles becoming more and more sophisticated, how do you find one that stands out for 2018, providing both an exhilarating driving experience and an exceptional value? You could try searching for hours on end, or you could end your search now and come drive the 2018 Nissan Sentra. At just a short drive from Chicago, Woodfield Nissan is committed to serving Chicago Illinois and the surrounding areas by pledging to provide you the great Nissan vehicles you expect at the price you deserve, with an unending commitment to the service that sets us apart.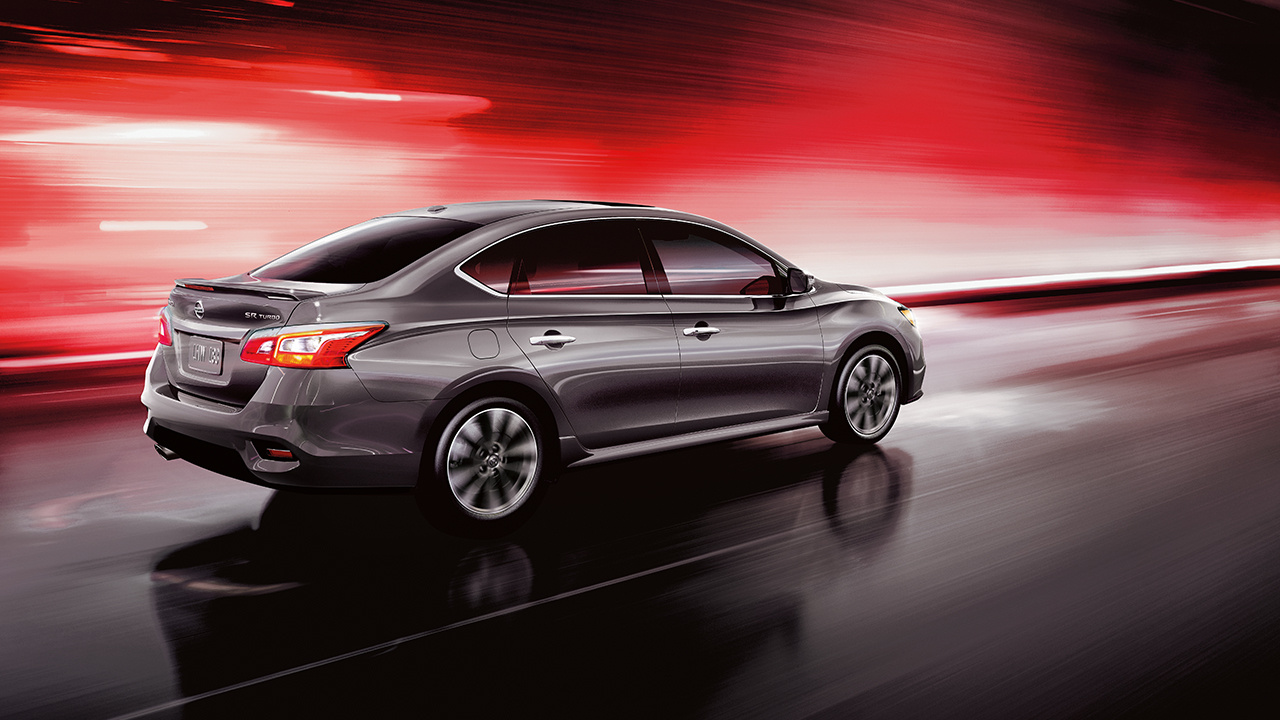 Overview
This vehicle is the latest in a long line of Nissan vehicles to combine an elegant, sophisticated interior, with the sleek maneuverability and sportiness of past Sentra models, plus an efficient, reliable powertrain, as well as industry-leading safety features. Together, these features blend seamlessly to provide a vehicle that is fun to drive, long-lasting, and easy on the wallet.
Exterior
One thing you could never say about the 2018 Nissan Sentra at Woodfield Nissan is that it's boring or bland. From your first glimpse of the exterior of this vehicle, this 2018 Nissan will captivate and inspire you. The exterior profile is not only sleek and sporty, but also carefully crafted to be aerodynamic, thus increasing fuel economy. A bold front grill sets up an aggressive stance which provides the unique expression you've been seeking. Available 17" allow wheels deliver a strong and confident statement that is a welcome departure from other vehicles in its class.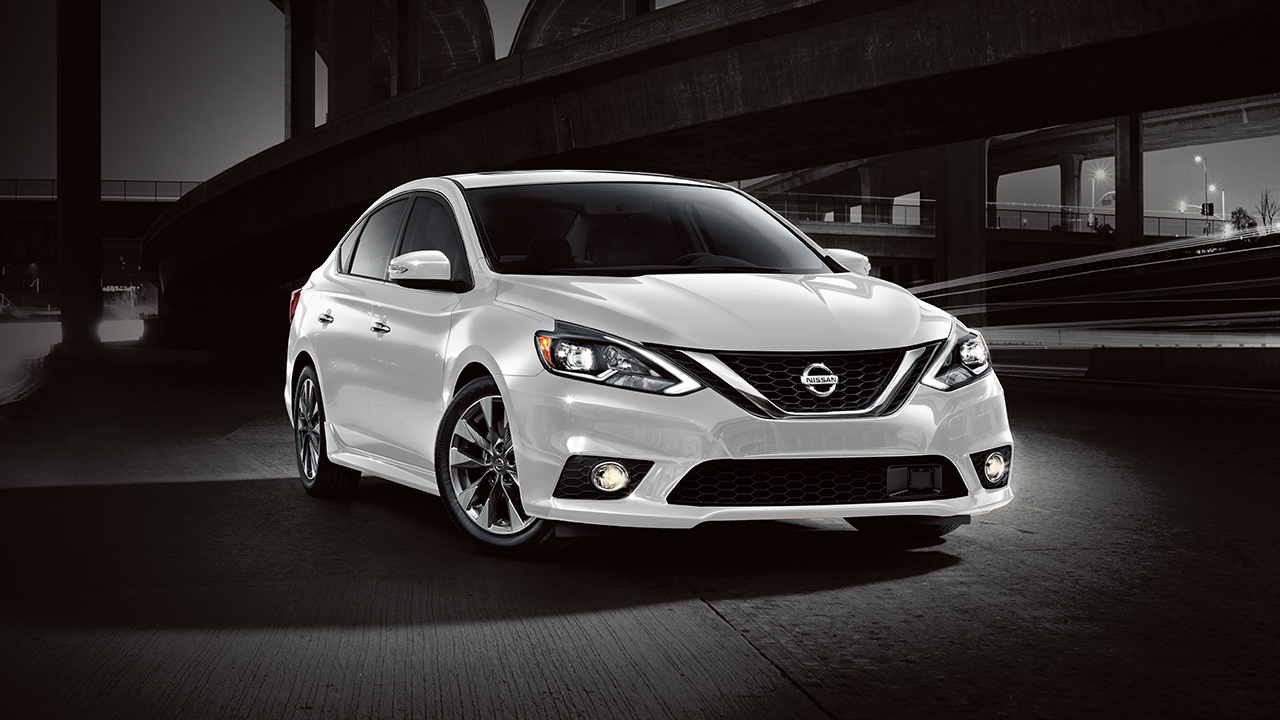 Interior
Take a seat in the Sentra, and you'll instantly forget that you're in a budget-friendly vehicle. The available front heated leather seats and leather-wrapped steering wheel provide a luxurious oasis to escape the stresses of your day-to-day life. Additionally, the 2018 Sentra features generous rear leg room, plus 60/40 fold-flat seating, and even a front passenger seat that folds flat, giving you flexibility to haul friends or freight wherever you need to go. A suite of available infotainment features, and available premium Bose sound system round out the incredible list of small touches that work together to keep you in charge of the road.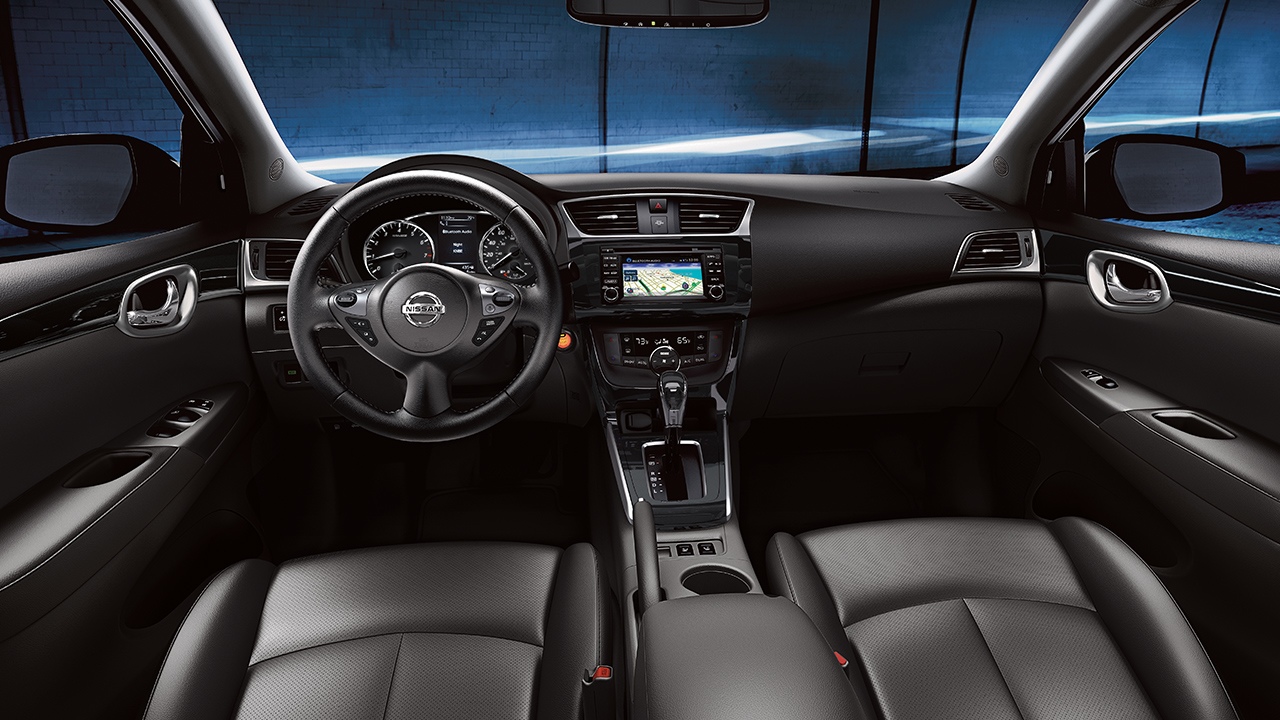 Mechanical
Part of the fun of driving this vehicle is the 124-horsepower 1.8L DOHC engine. The vehicle is light enough that this engine gives it plenty of pep, allowing you to quickly accelerate to highway speeds, when needed. Plus, the available 188-horsepower 1.6L Turbo engine provides the extra power needed for a truly exhilarating experience. A 13.2-gallon fuel tank also provides plenty of range, given the up-to-32 mpg combined fuel economy. Active Understeer Control senses grip during cornering and will automatically apply braking to the correct wheels as needed to provide smooth, confident steering. The suspension also features damper tuning to improve handling, and, combined with the stiffer chassis, provides a driving experience that will put a smile on your face.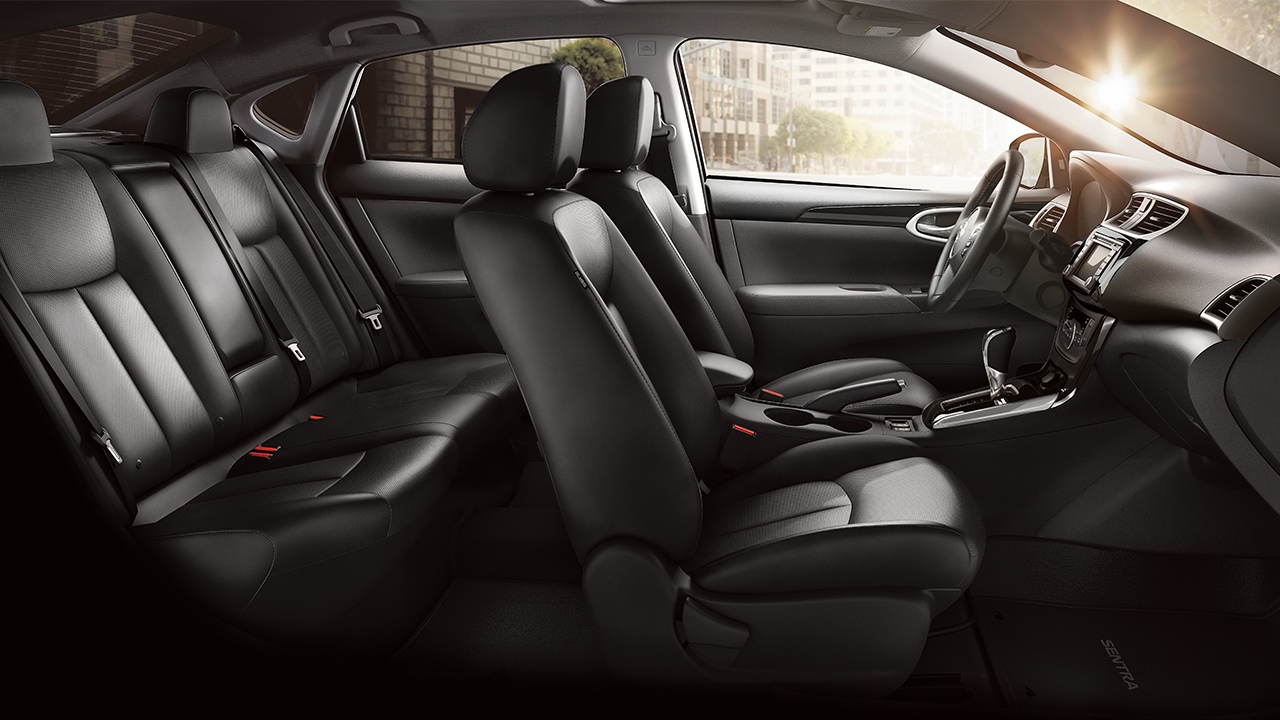 Powertrain
The SR Turbo trim offers an available 6-speed manual transmission, paired with the aforementioned 1.6L Turbo. Combined, these features provide a smooth, race-like feel that keeps things exciting even during the most boring commute. On the automatic side, an improved CVT transmission features programmed shift points to provide that classic transmission feel, while still being incredibly smooth and fuel-efficient. The transmission automatically adjusts to the best RPM depending on the demands placed on it, or if you want to customize your driving experience, the SR Turbo also offers an available CVT with manual mode, giving you the power to adjust the RPMs on your terms. With all of this performance built on-top of a foundation that is legendarily reliable and long-lasting, you'll find the short drive from Chicago to be unquestionably worth it as you choose the vehicle of your dreams.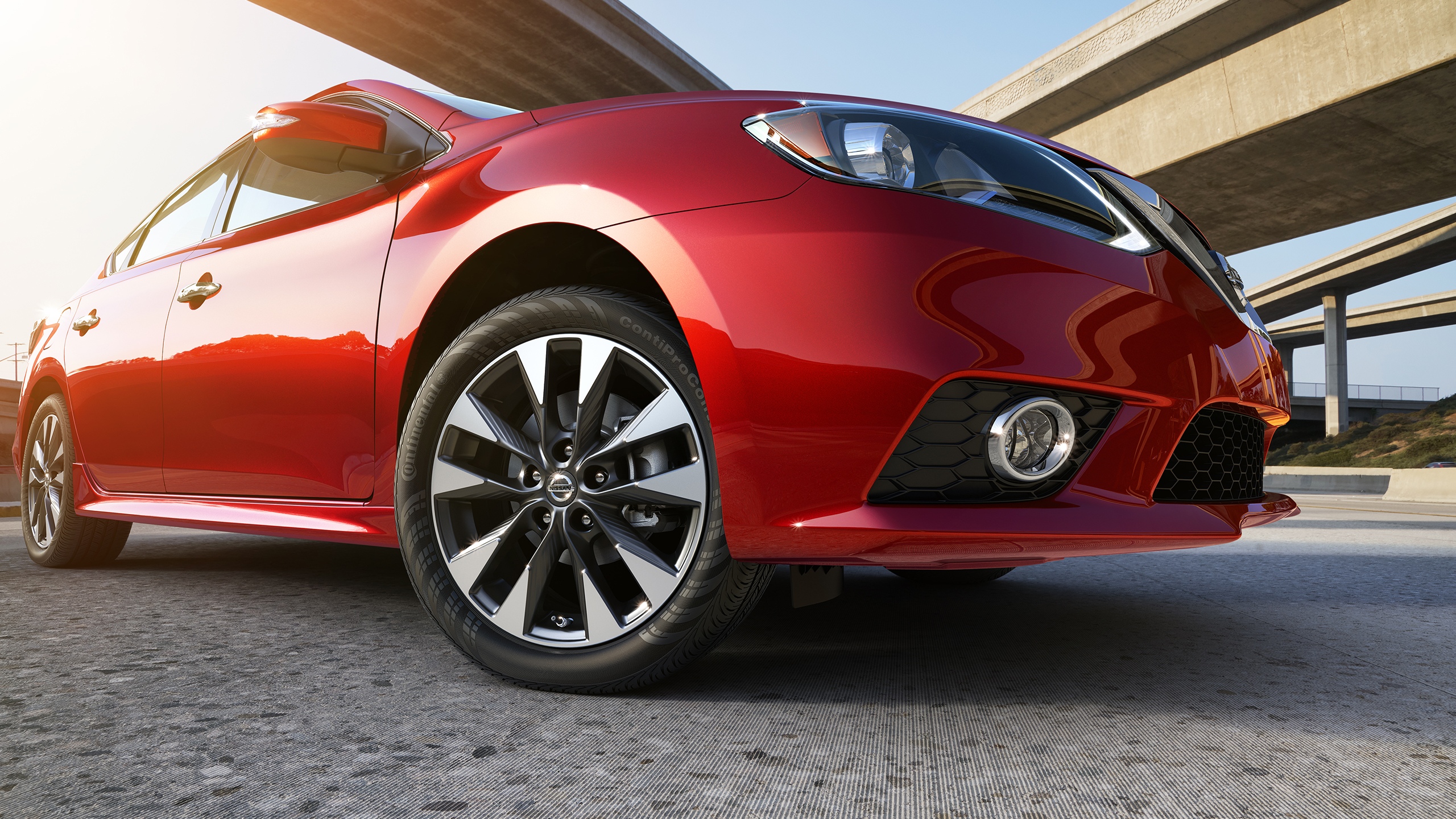 Safety
One of our most important commitments to serving Chicago Illinois is providing you with vehicles that are safe for you and your family to ride in. This vehicle doesn't disappoint, offering several standard and available safety features that both help prevent and protect in the event of dangerous road conditions. Six standard air bags surround you and your passengers in the event of a collision, preventing contact with any hard surfaces in the cabin. Additionally, a standard Tire Pressure Monitoring System also features Easy-Fill Tire Alert, giving you a quick beep of the horn when you've filled your tires to the optimal pressure. Other available safety features include Intelligent Cruise Control, Advanced Drive-Assist Display, blind spot monitor, lane departure warning, lane keep assist, and cross-traffic alert.
Conclusion
All told, the 2018 Nissan Sentra is a vehicle we're proud to sell at Woodfield Nissan. Proudly serving Chicago Illinois with great prices and unbeatable service, we know you'll like what you see when you experience all this vehicle has to offer. Industry-leading safety features, impeccable attention-to-detail, several fun-to-drive engine and powertrain combinations, and a staggering value all come together to ensure you won't be disappointed from the very first time you press the "Start" button. So, why not make the short drive from Chicago, and see what sets our vehicles apart from other manufacturers, and our dealership apart from others in the area. We can't wait to see you soon.