2017 NISSAN ROGUE SPORT near Elgin IL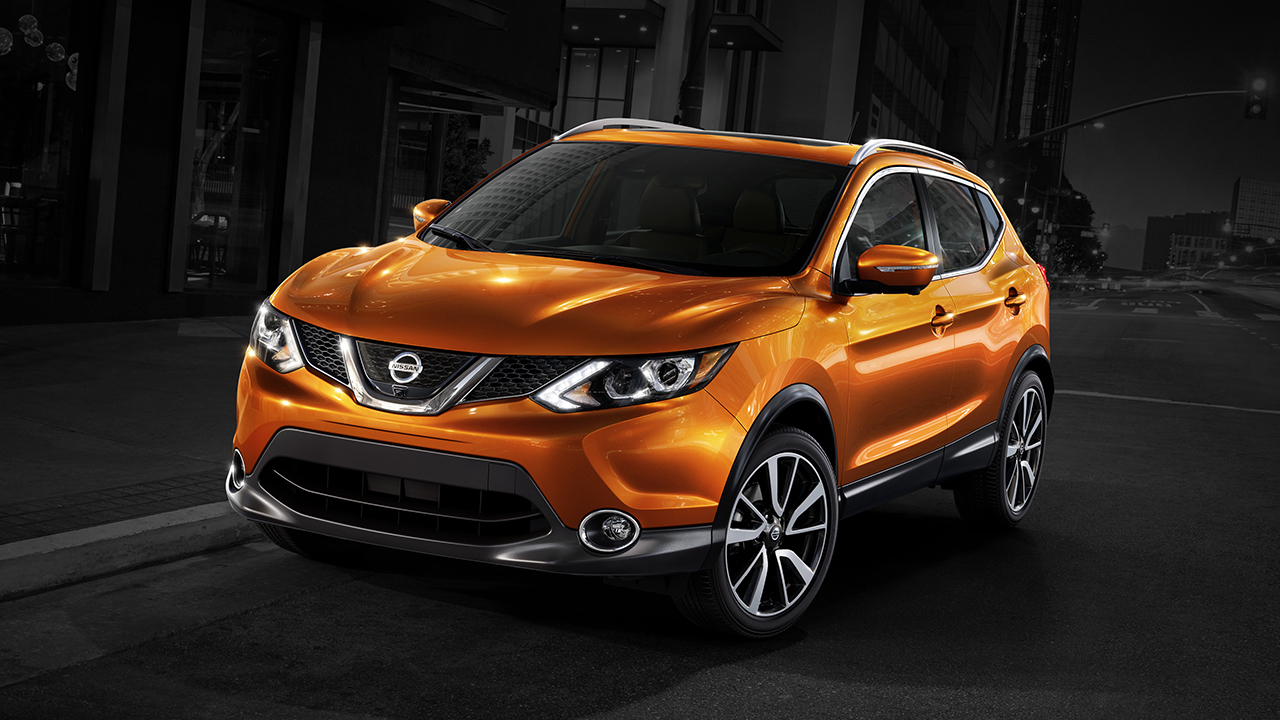 Overview
When the full-size Rogue is a bit big for your needs, there's a new solution. The 2017 Nissan Rogue Sport is a bit smaller, making it the right fit for a variety of today's drivers. Whether it's your first crossover or your fourth, you will be happy with the amount of utility that this small crossover provides. Getting into a Rogue Sport is easier with specials serving Elgin Hoffman Estates Illinois. You can find out more online from Woodfield Nissan, your Nissan dealer near Elgin.
Interior
What makes the 2017 Nissan Rogue Sport unique in its class? A gliding wing design has been applied to the interior, making it one of the most spacious in both look and feel. The automaker's design language balances a wide-open feeling with a sense of personal space for each rider. Nissan engineers were able to maximize interior space by shaving only a few inches from the Rogue's wheelbase to create the Sport. This way, headroom and legroom are maximized. Back row riders enjoy dedicated vents to keep them comfortable. An available heated steering wheel and heated front seats are also on the menu. Everyone enjoys better heat and air with the dual-zone climate control system. Fine Vision gauges lend their electroluminescent qualities to the dash information systems. Even more information can be gleaned from the five-inch color screen known as a Driver Assist Display. For entertainment, the Connect system lets you stream audio via your smartphone and Bluetooth. Siri Eyes Free helps iPhone users with extra voice control functions. Other driver aids include a remote starter and the Nissan Intelligent Key which allows for keyless entry and may include push button start. When you are traveling, you'll appreciate the 22-cu.ft. hold. Standards include a six-hook organizational system and a cargo cover. Shoppers can also get the Divide N Hide system made popular by the regular Rogue. Owners love the ability to protect items from being crushed or from being spied by prying eyes. Your Nissan dealer near Elgin can show you how this system will benefit you.
Exterior
As a compact crossover, the Rogue Sport is built 12-inches shorter than the Rogue serving Elgin Hoffman Estates Illinois. This makes it a good fit for small parking spaces. The two Rogues share similar looks, but the Sport has a more athletic demeanor. The V-motion grille dresses the front. Staking its own territory, the crossover wears robust lower body sides and more powerful fenders. The roof molding and wheel arches are black while the mirrors and bumpers are matched to the body color. Boomerang LED taillights, a Nissan hallmark, flank the wide rear body with its big hatch opening and decorative rear spoiler. Shoppers have ten colors to choose from. Roof rails can be added for extra utility.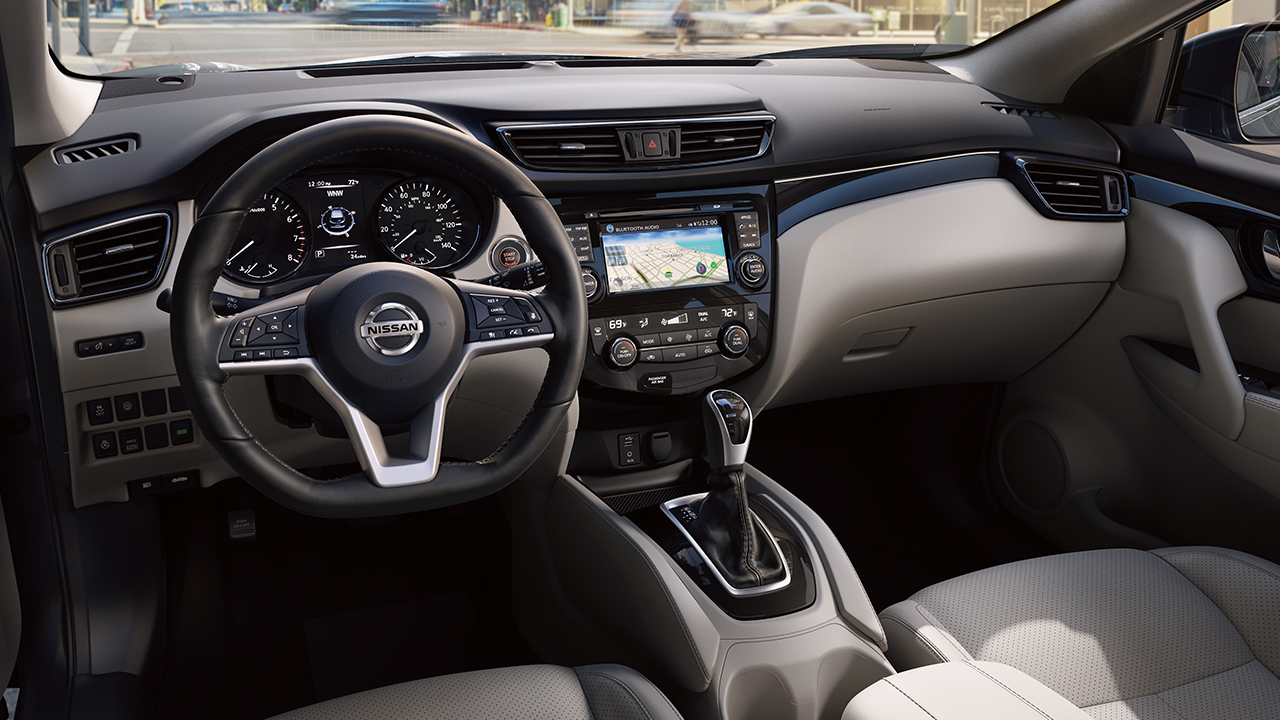 Mechanical
With a wide variety of gear combinations, the Xtronic transmission makes the most out of the engine's output. Engineers designed this system to mimic a regular automatic, giving the driver more confidence. The smaller size and the front-wheel drivetrain contribute to the vehicle's natural drivability. Drivers who are accustomed to a big SUV will find this one is much more responsive to their commands. Those who are stepping up from a sedan will appreciate the high ride height. You have a commanding view of the road. The advanced suspension regulates the vehicle's response to bumps. It also contributes to the SUV's generous ground clearance.
Performance
Smaller and less lengthy than the regular Rogue, the Sport doesn't need as much power to be competitive. In fact, the exterior was reshaped for aerodynamics. It is rated at .33 coefficient of drag. Many cars don't achieve that. Nimble handling makes the most of the crossover's 141 horsepower. To give you extra kick for acceleration and cold starts, the four-cylinder engine generates 147 lb.-ft. of torque. A test drive is the best research. From behind the wheel, you'll experience the Sport's capability for yourself and get a good idea of how well it will serve you during your daily commute.
Safety
Unlike most small crossovers, the Sport is offering a 360-degree camera system. Drivers enjoy an unimpeded view of the entire perimeter. Strengthening its effectiveness, the system also has moving object detection. You can add a lane watch system which will trigger a steering assist if needed. To mitigate or stop a wreck, an autobrake is paired with forward collision warnings. These Intelligent Safety Shields combine the latest technologies to help drivers avoid crash situations. You can test all of this technology for yourself. Visit Woodfield Nissan. As your Nissan dealer near Elgin, we offer financing and the latest specials on the Rogue Sport.
The 2017 Nissan Rogue Sport offers a just-right blend of utility, fuel economy, performance, and style. Take a test drive at Woodfield Nissan serving Elgin Hoffman Estates Illinois.