2017 Nissan Pathfinder Quotes near Glendale IL
2017 Nissan Pathfinder Quotes Near Glendale IL
If you are looking for a new vehicle that is as stylish as it is durable and dependable, then the 2017 Nissan Pathfinder is worthy of your consideration. Your Nissan Pathfinder dealer serving Glendale area shoppers will be able to highlight the new features. This begins with a redesigned 20-inch wheel and coming equipped with a 3.5-L V6, the 2017 version of this iconic SUV will leave you ready for adventure. It comes in a variety of colors, has an abundance of optional features, and promises to be the new face of this class of vehicle. This new model will be unveiled soon, so prepare to request a 2017 Pathfinder Quote from Woodfield Nissan Hoffman Estates. The pricing will compare favorably to other SUVs on the market today, all with the added peace of mind that comes with owning the Nissan brand.
Interior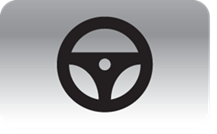 Your Nissan Pathfinder dealer serving Glendale area shoppers will also be able to explain the interior options available. The 2017 Nissan Pathfinder has been upgraded to give it a more luxurious look and feel. This begins with a most impressive 8-inch touch screen that comes in full color. This will keep drivers and passengers alike going the right direction with a full feature navigation system. Your favorite smartphone will be seamlessly integrated with the 2017 model, as will your music and contacts. As if that was not enough, there are other enhancements such as additional USB input slots and dual monitors in the rear to ensure that all passengers in the vehicle can take part in the action. Naturally, many of the interior features are optional, so make sure to request 2017 Nissan Pathfinder Quotes near Glendale IL that are in line with your unique taste in SUV.
Exterior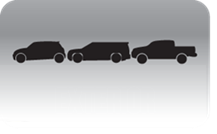 It's the little things that Nissan has thought about in the design of its latest Pathfinder model that excite people the most. Consider the lift gate that is now activated by motion. This will come in quite handy when you have your hands full and simply cannot get to your keys. In such a situation, you will just need to swing out your foot under the rear bumper and then stand back in amazement as the gate opens itself. Beyond that, this model comes with an array of shiny new exterior colors to choose from, each one reflecting a different personality. The safety features are enhanced as well, protection your most valuable asset – you and your family! You Nissan Pathfinder dealer serving Glendale area shoppers will be able sort through all of the exterior options for you and help create the idea SUV that you have been looking for. At that point, you can request a 2017 Pathfinder Quote from Woodfield Nissan Hoffman Estates and be driving away in your new vehicle in no time at all.
Powertrain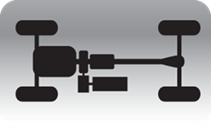 When Nissan announced its 2017 line of Pathfinders, they revealed that the SUV would be equipped with Nissan's third-generation Xtronic transmission. This is similar to that which has long been used on the sporty models of the Nissan Maxima. This transmission will include that latest D-Step Logic Control. This is a dream for the driver, as it simulates shifts, which provides a more natural feeling when accelerating. After you request a 2017 Pathfinder Quote from Woodfield Nissan Hoffman Estates, take a moment to review the other powertrain features on this SUV.
Mechanical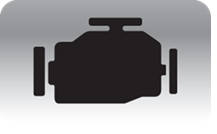 If you're like many, it's what lies underneath your SUV that really matters. On that account, the 2017 Nissan Pathfinder will get your excitement level up. It begins with the newly designed 3.5 liter DOHC V6 engine. The engine itself adds in Direct Injection Gasoline. It also has a revised air intake system, and electronic variable timing control, and has the added feature of containing a mirror bore coat. The horsepower on the 2017 model has been increased to 284 hp. The earlier models capped out at 260 hp. As you receive your 2017 Pathfinder quotes, you will find that the price tag for these features has not fluctuated much. You will also discover that the Torque has increased to 259 pounds per foot on the 2017 model, from 240 pounds per foot in 2016. This leads to a maximum towing capacity of 3 tons, which is tops in its class when you properly equip your Pathfinder. The 2017 Pathfinder quotes you receive will blow your mind at the possibilities.
Safety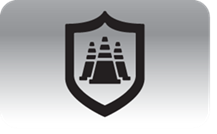 In addition to the normal safety features Nissan has long been known for, the 2017 Pathfinder includes revitalized steering and suspension features that provided a better overall driving experience. Both the front and rear shock absorbers are now stiffer. This also amounts to a rear spring rate that has been increased by twenty-five percent. All of this amounts to a more stable ride, enhancing the safety and comfort of everyone on board. When you receive your 2017 Nissan Pathfinder Quotes near Glendale IL, these features will already be added in. Other safety features added to this model include automatic emergency braking, a cruise control function that is adaptive, and the ability to detect moving objects. The latest version of the Nissan Pathfinder will keep loyal fans satisfied, while bringing in a whole new base of customers. To get on the ground floor of this popular SUV, contact your area Glendale IL Nissan dealer for 2017 Pathfinder quotes today. With a variety of optional features to choose from, you can create your own sport utility vehicle that will have you navigating the streets in style and comfort. Contact Woodfield Nissan regarding the upcoming 2017 Nissan Pathfinder.
DISCLAIMERS
*The above information is regarding the base model 2017 Nissan Pathfinder. Standard specs and features may change from year to year. Contact our dealership with any questions regarding the new or used vehicle you're inquiring about.