2016 Nissan Versa serving Chicago IL
2016 Nissan Versa serving Chicago IL
Contact Woodfield Nissan in Hoffman Estates, your Nissan dealer serving Chicago Elgin Arlington Heights Glendale Heights and get your incredible your Versa, the car made just for you. Once you test drive this 2016 Nissan Versa at Hoffman Estates Nissan dealership, you will get an incredible deal and drive off towards 2016 in style, smiling from ear to ear.
Interior of the 2016 Nissan Versa l Chicago IL Area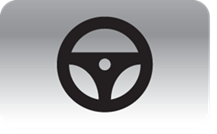 What features does your Versa have? To start, let's describe what eyes see first, Versa's beautiful body. Your Versa has chrome grills in the front, giving the stylish look, and has chrome door handles, the royal touch. To improve aerodynamic downforce, it has a spoiler on the trunk. Your Versa has a purpose for each part, paying attention to the details, making sure you feel wonderful inside and out. Since the new trend loves small looking cars, your Versa looks small on the outside but has ample space inside. It can sit five people, their legs extending in comfort, their heads relaxing on the headboards during their journey.
Exterior - Chicago's New Favorite Car, the 2016 Nissan Versa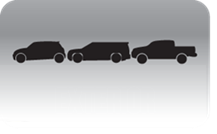 To save you money during this economy, your Versa has up to 400 miles between fill ups. Imagine how much money you will save? Imagine where you will go for 400 miles, without stopping to get gas? Don't let anything stop you from seeing your imaginations coming true. Request 2016 Versa specials from Woodfield Nissan. With the advent of technology, your Versa has kept up and led the way to provide excellent service for you, its favorite driver. It offers Bluetooth and hands-free phone applications. With this technology, you don't have to worry about getting a ticket while driving and using the phone. You can talk, using the hands-free phone system, and focus on the most important things: driving and staying safe. Also, your Versa has voice recognition and has phone options on the steer wheel, making sure you keep your eyes on the door, keeping you safe. It also has USB connection port, allowing you to play your Ipod and other smart phones, listening to your own music and driving, the best combination for short and long drives. For Nissan Versa car sales, go to Hoffman Estates Nissan dealer serving Chicago Elgin Arlington Heights Glendale Heights.
Powertrain - Request 2016 Nissan Titan Info from Woodfield Nissan near Chicago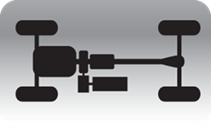 If you come in for a test drive or to request a 2016 Titan quote from Woodfield Nissan, there will be nothing more important to you than the new Titan's powertrain. There are actually three powertrains to choose among: a V-6, which is a first on a pickup truck, a V-8, which improves on the previous model, and an extremely powerful 5.0-liter, turbo-diesel V-8 on the XD. The latter uses a two-stage system to cut down on lag and relatively light material at points, such as the composite valve-covers, to reduce diesel weight-gain. Fuel efficiency on the XD is estimated to be on a par with a half-ton pickup, which is about a 20 percent gain on a gas-engine equivalent. This might land you somewhere around 22 miles per gallon. While the finalized EPA fuel efficiency ratings have yet to appear, rumor is they will be quite impressive, which is a total reversal of the very fuel-inefficient earlier Titan model.
Mechanical - Request a 2016 Nissan Versa near Chicago from Woodfield Nissan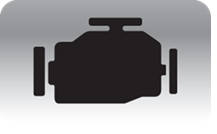 Your Nissan Versa gives three options, 2016 Versa Sedan S, 2016 Versa Sedan S Plus, and 2016 Versa Sedan SV. Request 2016 Versa specials from Woodfield Nissan. Your 2016 Versa S has 5-speed manual transmission or 4-speed automatic transmission. It has 109 horsepower and offers 27/36 city/highway MPG. Versa S will save you money and give you incredible value. For Nissan Versa car sales, for 2016 Nissan Versa serving Chicago IL, please visit and request to test drive. Your Versa S Plus has Xtronic transmission, cruise control, Bluetooth hand's-free phone system and rear spoiler, giving you 31/40 city/highway MPG. Versa S offers wonderful features. You not only save money but also receive essential attributes.
Safety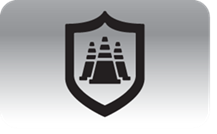 Lastly for your safety, Versa has anti-lock braking system with Electronic Brake force Distribution and Brake Assist. In Illinois, during the winters, these safety features will stay conducive to keep you and your loved ones safe, easing your worry. Your Versa SV has front map light with key linked illuminated entry, USB connection port, 60/40 split fold-down rear seats, and trip computer. Versa SV has the most features. For your safety, the most important essential, Nissan made 6 air bags, the Nissan Advanced Air Bag System. Also, your Versa has Vehicle Dynamic Control and Traction Control System, giving you more control. Your 2016 Nissan Versa waits just for you, so don't wait too long. You have many options for picking color, the one matching your personality and future. Once you pick the color and type of Versa, you will test drive it and believe everything we have said. We work for your satisfaction by not only giving your Versa car keys but also proving you with excellent service. Our great service and you, our treasured customer, make us standout from the rest. For your 2016 Nissan Versa serving Chicago IL, we will make sure to answer all of your questions and help you get what you want, your Versa. Once you test drive your Versa and keep it, you will see your Versa every day. To make sure you remain happy, we vow to keep you happy during your life's routes. We would like to see you not only safe but happy. We believe your Vera will fulfill all of your needs and desires. To get the best deal for the best 2016 Nissan Versa serving Chicago IL, for Nissan Versa car sales, please visit Hoffman Estates Nissan dealer serving Chicago Elgin Arlington Heights Glendale Heights. Request 2016 Versa specials from Woodfield Nissan and drive off with your new Vera. Contact Woodfield Nissan to test drive your 2016 Nissan Versa, Hoffman Estates, IL. To call us to schedule an appointment or to test drive.
DISCLAIMERS
*The above information is regarding the base model 2016 Nissan Versa. Standard specs and features may change from year to year. Contact Woodfield Nissan with any questions regarding the new or used vehicle you're inquiring about.