2016 Nissan Titan serving Chicago IL
2016 Nissan Titan Serving Chicago Hoffman Estates Illinois
The 2016 Nissan Titan is a long-overdue "renovation" of a 12-year-old truck that was the oldest model in its class on the U.S. market. For a dealer of the 2016 Nissan Titan serving Chicago IL and vicinity, try your Hoffman Estates Nissan dealer serving Chicago Elgin Arlington Heights Glendale Heights, more. You can talk in-person to our Nissan Titan truck sales staff or call to request a 2016 Titan quote from Woodfield Nissan. The 2016 Nissan Titan adds a turbo-diesel engine and huge towing and payload capacity while being decked out with full stylistic, comfort, and high-tech features. The Titan is manufactured in Mississippi, but it will be first exhibited soon at the 2015 Detroit Auto Show. Some of the specs and features have already been released, but some of them will only be made public later this year after the vehicle is officially launched.
Interior of the all new 2016 Nissan Titan l Chicago Area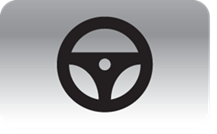 The 2016 Nissan Titan is set to have three levels of trim, though the exact nature of this trim work is not yet released. The truck will be offered with three types of cab: Single, King, and Crew, and in three distinct body lengths. The new Nissan will have one-third more storage space in the front passenger zone and one-quarter more in the back-seat area. The back will sport storage compartments under the seats that lock up, and the front console will be large enough to hold a fifteen-inch laptop. The seats themselves will be super-comfortable. Options include: a smartphone-connectable navigation unit, a Rockford Fosgate audio system, heated, ventilated, and leather-trimmed front seats, and heated cloth or leather back seats.
Exterior of the 2016 Nissan Titan Truck coming to Chicago IL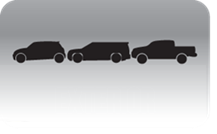 Soon, Nissan Titan truck sales will include the new 2016 Nissan Titan, and its exterior features will be the first you behold if you come to your Hoffman Estates Nissan dealer serving Chicago Elgin Arlington Heights Glendale Heights for a test drive. This will be the first Nissan Titan to have wide-opening doors, a spray-on bed liner, sectioning channels on the bed for easy storage, and adjustable cleats for your mounting rack. It will also have LED lights in the bed railings, a damped tailgate, remote start-up ability, and a power point display area mounted in the bed. New spoilers on the front, rooftop, and tailgate will also be present. The Crew Cab model will have a 152-inch wheel base, about 20 inches longer than other Titans. Available options include: LED headlights, LED step rails, and highly accessible, watertight lock boxes in the bed.
Powertrain - Request 2016 Nissan Titan Info from Woodfield Nissan near Chicago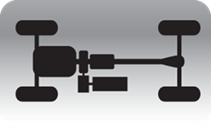 If you come in for a test drive or to request a 2016 Titan quote from Woodfield Nissan, there will be nothing more important to you than the new Titan's powertrain. There are actually three powertrains to choose among: a V-6, which is a first on a pickup truck, a V-8, which improves on the previous model, and an extremely powerful 5.0-liter, turbo-diesel V-8 on the XD. The latter uses a two-stage system to cut down on lag and relatively light material at points, such as the composite valve-covers, to reduce diesel weight-gain. Fuel efficiency on the XD is estimated to be on a par with a half-ton pickup, which is about a 20 percent gain on a gas-engine equivalent. This might land you somewhere around 22 miles per gallon. While the finalized EPA fuel efficiency ratings have yet to appear, rumor is they will be quite impressive, which is a total reversal of the very fuel-inefficient earlier Titan model.
Mechanical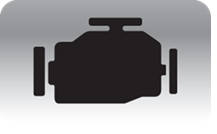 When you visit a dealer of the 2016 Nissan Titan serving Chicago IL, you will be able to ask about all the mechanical details of the vehicle. Some of the most important mechanics, however, that we know already are mentioned below. The XD will have tilt-steering and telescoping-steering. It will have a powerful turbo-diesel engine that could let it surpass even the Ford F150 on towing ability, 12,000 pounds and a 2,000-pound payload being Nissan's goals. It will also sport a new goose-neck tow hitch, trailer-sway control, hill assistance on climbing and descending, a special towing mode, and available four-wheel drive. The XD will be more aerodynamic due to under-body airflow covers and other wind-resistance optimization features. It will have a reinforcements for its chassis and front suspension, double-tubed back shocks, and an optional electronically locking rear differential. You can add on extra cooling for the engine and for the six-speed automatic transmission, choose between 17, 18, and 20 inch wheels, and enjoy the safety of four-wheel brake discs.
Safety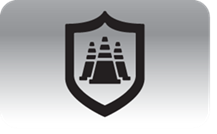 Your sales agent at your Hoffman Estates Nissan dealer serving Chicago Elgin Arlington Heights Glendale Heights will be happy to showcase all of the safety features of the 2016 Titan. Four-wheel drive, a rear-view camera with hitching guides, a new "surround-view camera," blind-spot monitors, and a parking sensor on both the front and back end will all be available. It is expected that the new Titan will far outdistance the old one on safety tests, once they are performed, since the old Titan was designed 12 years ago. If you are interested in the new Nissan Titan or other Nissan Titan truck sales, do not hesitate to contact Woodfield Nissan for information on the 2016 Nissan Titan serving Chicago IL and environs. Also feel free to call us and request a 2016 Titan quote from Woodfield Nissan. We are always ready to answer all of your questions and to serve you in every way possible. Serving Hoffman Estates Nissan dealer serving Elgin Arlington Heights Glendale Heights Nissan truck shoppers.
DISCLAIMERS
*The above information is regarding the base model 2016 Nissan Titan. Standard specs and features may change from year to year. Contact Woodfield Nissan with any questions regarding the new or used vehicle you're inquiring about.