2016 Nissan LEAF serving Chicago IL
Research the 2016 Nissan LEAF serving Chicago IL
Research the 2016 Nissan LEAF serving Chicago IL
The 2016 Nissan LEAF pulls into town with a more powerful motor, sophisticated new colors, and a spacious interior. It is packed with the standard options you want and the safety features you need, all at a surprisingly affordable price. Woodfield Nissan, the premier Hoffman Estates Nissan dealer serving Chicago Elgin Arlington Heights Glendale Heights, is excited to showcase this exceptional new model. Take a look at the specs, then stop by to take a look at the car and see for yourself why Nissan LEAF sales are stronger than ever.
Interior - A Chicago Nissan Area 2016 LEAF Dealer - Sales & Service l Woodfield Nissan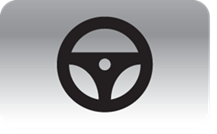 The 2016 Nissan LEAF has the same roomy interior that made previous models the all-electric car of choice. It has plenty of space for four adults to ride comfortably, and a fifth can hop in and come along, too. The seats on the base S model and the mid-line SV feature attractive pale gray cloth upholstery, while the premium SL upgrades to leather; those seats are heated on all models. Standard features also include Bluetooth technology, touchscreen displays showing range, maps and more, rearview mirrors that dim automatically, and a heated steering wheel.
Powertrain - Woodfield Nissan LEAF Quotes & Specials l Chicago Area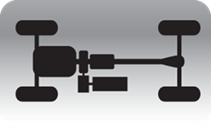 Nissan LEAF sales are driven by the powertrain. The base model, the S, retains the 24 kWh battery that performs so impressively in current models. This battery gives a range of 84 miles before it needs to be recharged. The standard 3.3 kW charger will fully charge the S in about eight hours. The SV and SL models have the added punch of a 30 kWh battery which gives an extended range of 107 miles. They also come with a 6.6 kW charger which lowers the charging time to four hours. To get back on the road even faster, both the SV and SL have a fast-charging port that will boost the battery to an 80 per cent charge in just 30 minutes. The LEAF battery takes the car from zero to sixty in 9.9 seconds and gives it a maximum speed of 90 mph. The charging ports are neatly concealed under a panel on the nose, while the lithium-ion battery sits below the floor under the back seat. All models have an electric heater to keep the battery warm while it is charging in cold weather. The best way to get a feel for the performance of the LEAF is to give it a test drive. The dealer with the 2016 Nissan LEAF serving Chicago IL is Woodfield Nissan. You can request a 2016 LEAF information from Woodfield Nissan and, when you like what you see, take advantage of our industry-standard Nissan LEAF sales and service.
Mechanical - Find out more about the New 2016 Nissan LEAF near Chicago IL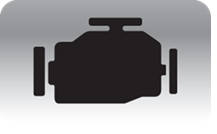 You can request a 2016 LEAF information from Woodfield Nissan for complete details on its mechanics, but let us point out a few of the highlights. The front-wheel-drive transmission has three settings for maximum performance. There is a Normal mode for routine driving, an Eco-Mode to save power, and a B-Mode that gives you more regenerative braking. The LEAF is exceptionally quiet; there is very little road noise from the outside and no annoying squeaks and rattles from the inside.
Safety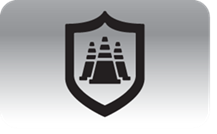 The 2016 Nissan LEAF is loaded with safety features that earn it four out of five stars in government safety tests. It features anit-lock brakes and stability and traction control to keep you out of dicey situations, but if the worst happens you are protected by front side air bags and side curtain airbags. All models of the LEAF have rearview cameras to guard against backing accidents. The SV and SL models offer an optional surround- view camera system for an even more complete check of the vicinity. The LEAF operates so quietly that it can surprise pedestrians, so it produces a pedestrian warning sound when you are driving and a beep when you are backing up. Request a 2016 LEAF Information from Woodfield Nissan. The 2016 LEAF is the right car for you if you want an all-electric vehicle that is packed with features, performs beautifully and has an affordable price tag. Woodfield Nissan is not only a dealer of the 2016 Nissan LEAF serving Chicago IL, but the premier Hoffman Estates Nissan dealer serving Chicago Elgin Arlington Heights Glendale Heights.
DISCLAIMERS
*The above information is regarding the base model 2016 Nissan LEAF. Standard specs and features may change from year to year. Contact Woodfield Nissan with any questions regarding the new or used vehicle you're inquiring about.