2016 Nissan JUKE serving Elgin IL
2016 Nissan JUKE serving Elgin in Hoffman Estates IL
The first time Nissan designed a compact class SUV vehicle it was the Juke in 2010. It has refined the exterior and interior features in the 2016 Nissan JUKE with details not seen in this model before. The industry is buzzing about the changes with Kelly Blue Book taunting it as 2016 Best Buy in the small SUV class. NISMO is considered to be the sportier version with rocking colors and imposing exterior features. It has authentic Recaro Seats that mitigate the G-forces created by this new version. The 2016 Nissan JUKE serving Elgin IL can go over the details regarding each category in this refreshing vehicle. A selection of features and perks are waiting to be previewed at Hoffman Estates Nissan JUKE Dealer serving Arlington Heights Elgin Illinois shoppers.
Interior - Hoffman Estates Nissan JUKE Dealer serving Arlington Heights & Elgin Illinois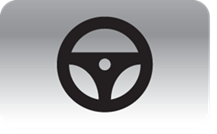 Comfort, technology, and convenience lead the way in the engineering philosophy of the 2016 Nissan JUKE serving Elgin IL. The comfort comes in a line-up of five models including the S, SV, SL, NISMO, and NISMO RS. Each has a run through the exclusive color studio where the customer can personalize the interior colors. The inserts of the dash, center console, door, and floor mat trim can be coordinated with the exterior. Request a 2016 Juke quote from Woodfield Nissan and the knowledgeable sales team on their staff for details. The selection of colors is nothing bland with shades such as Bordeaux Black that look more like rich lavender or the super black with a crisp finish. More interior colors are red, yellow, and orange to name a few. The premier cloth and rich leather covers seats with room for five occupants. Hoffman Estates Nissan JUKE Dealer serving Arlington Heights Elgin Illinois shoppers has stock to showcase the comfortable front bucket and rear folding bench-style seats.
Exterior - 2016 Nissan JUKE Sales and Service near Elgin IL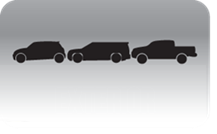 The appeal of the unique exterior design has the driving public taking notice of the 2016 Nissan JUKE. This is the result of sculpted curves in an aerodynamic shape with big tires and flowing lights. The front has its unmistakable bold standard dual fog lights accentuating the black and chrome grill. Auto and delay headlamps protrude upward with a stylish flair. Mirrors with custom colored turn signal indicators are a chic detail. Spoilers give the rear exterior a sporty touch Nissan had in mind with all models. NISMO and NISMO RS deserve a closer look at Hoffman Estates Nissan JUKE Dealer serving Arlington Heights Elgin Illinois shoppers. The two and four door model choices offer customers more ways to access the well-appointed interiors. Power sunroofs in the S and SL model open with a one-touch feature. A choice of 17 and 18 inch alloy rims are available on several tire selections. Every portion of the 100 inch wheel was used to impress.
Powertrain - Request 2016 JUKE specials from Woodfield Nissan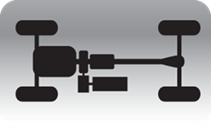 Do not let the size fool you as the 2016 Nissan JUKE comes ready to rock and roll with turbo power. Engineered with a 1.6L (DIG) Direct Injection Gasoline Turbo Engine, fuel efficiency was improved with nearly 25mpg in the city and over 30mpg highway miles. Four cylinders with 16 valves produce 188hp and 177 pounds of torque. Customers can choice between a six speeds or Xtronic CVT transmission with a touring or sports mode. Responsive handling with (I-CON) Integrated Control System gives drivers control of myriad surface conditions. Press a button to simply switch to normal, ECO, sport, or D-Mode. Have a specialist at the 2016 Nissan JUKE serving Elgin IL demonstrate how the feature works during a test drive.
Mechanical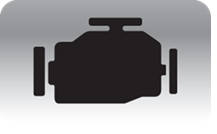 It is called Vehicle-Speed-Sensitive Electric Power Steering with a system of hydraulics to deliver an agile ride in 2016 Nissan JUKE serving Elgin IL. Models come standard with independent suspension in all four-wheels. Rear-wheels have dual features for more stability including the torsion beam and multi-link suspension. Dynamic Drive is the Torque Vectoring AWD that is an available upgrade adding stability to traction during sharp turns and corners. NISMO RS has an exhaust system engineered to solicit a roar with acceleration. NISMO-tuned power steering is speed sensitive with more dampening employed. Rotors are bigger for better stopping power in the 2016 Nissan JUKE. Technology was incorporated with more available options to give this SUV a performance that surpasses the competition. Request a 2016 Juke quote from Woodfield Nissan with the specifications available as you build your own model.
Safety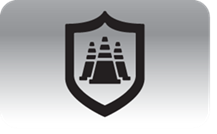 Hoffman Estates Nissan JUKE Dealer serving Arlington Heights Elgin Illinois shoppers can experience the various safety features seamlessly integrated by Nissan. A philosophy of providing a safety shield in each zone of the vehicle delivers with tire pressure monitoring and headlamps that intuitively adjust to light. RearView Monitor and optional Around View Monitor provide convenience monitoring activities around the SUV with multiple cameras. Parking has never been so easy. Request a 2016 Juke quote from Woodfield Nissan with these and other available safety features. Make sure to check-out the seat belt technology such as pretension sensors, LATCH for children, and restraints over the head compartment in front seats. Intelligent Key feature gets drivers inside while still in purses and pockets. Bluetooth allows safe communications with hands on steering wheels and eyes on the road. Nissan ensured several things with this crossover including its lead ahead of the pack from the exterior to the technology and more. Adding the color studio feature allows consumers to really customize it based on a variety of tastes. Those interested can schedule a test drive at their convenience. Request a 2016 Juke quote from Woodfield Nissan.
DISCLAIMERS
*The above information is regarding the base model 2016 Nissan JUKE. Standard specs and features may change from year to year. Contact Woodfield Nissan with any questions regarding the new or used vehicle you're inquiring about.