2016 Nissan Altima Quotes near Glendale IL
2016 Nissan Altima
The Nissan Altima has been the gold standard of a stylish, comfortable, powerful and technologically advanced mid-size sedan for years and the new 2016 model makes it even better. Among the new features are a styling update, new safety features and re-tuned mechanicals, especially in the new SR performance trim line. With all the excitement the new Altima has to offer, it is definitely a car worth checking out. Call to request a 2016 Altima Quote from Woodfield Nissan and test-drive the car in person. We are a popular Nissan Altima dealer serving Glendale area car shoppers with some of the most competitive 2016 Altima quotes around. With all the new features and technology, the new 2016 Altima is selling quickly, so hurry and get your 2016 Nissan Altima Quotes near Glendale IL today!
Interior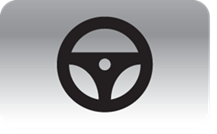 The new Altima is just as spacious as the previous incarnations, offering plenty of room and great comfort for up to five adult passengers. The well-liked "Zero Gravity" seats inspired by NASA spacecraft are back and are as supportive and comfortable as ever. The big improvement that will have you scrambling for 2016 Altima quotes is the new noise insulation. Even with the powerful V-6 engine, very little road and engine noise makes its way into the cabin compared to the 2015 model. Add the stylish leather seats with contrast stitching, soft-touch plastics and upscale woven mats into the equation and you have one of the best interiors ever featured in a Nissan Altima. Stop by our local Nissan Altima dealer serving Glendale area car shoppers and try it out yourself, then get your 2016 Nissan Altima Quotes near Glendale IL to get the best deal on your new 2016 Altima.
Exterior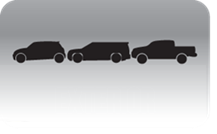 The most obvious change for the 2016 model is the exterior styling, with a new front and rear for the car to give it a more sporty look befitting its improved steering and suspension. The grille is more in line with other recently-redesigned Nissan models and the new front and rear fascias give the car a more aggressive and dynamic road presence. If you are looking for something even more sporty, select the performance-oriented SR model when you request a 2016 Altima Quote from Woodfield Nissan. The SR comes with darkened headlights, a spoiler and unique alloy wheels for a decisively sporty look. Whether you choose to go for the performance style of the SR or the more conventional near-luxury look shared by the Maxima, you will be driving a very good looking car when you choose the 2016 Nissan Altima.
Powertrain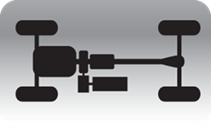 While the suspension and steering have been changed, the engine options remain the same for the 2016 model year. When you request 2016 Altima quotes, you can choose between a 2.5-liter four-cylinder engine with 182 horsepower or a 3.5-liter V-6 engine with 270 horsepower. The smaller engine is quick and efficient, while the larger engine is very powerful, getting up to 60 miles per hour in just 7.1 seconds from a stop. Both are linked to a very responsive continuously variable transmission that serves to maximize efficiency during regular commutes and maximize acceleration during sporty driving. If you are curious to see how they compare, stop by our Nissan Altima dealer serving Glendale area car shoppers and see them both in person.
Mechanical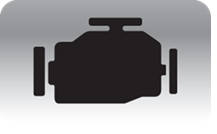 The 2016 Altima has a new, completely-redesigned suspension and steering system. In fact, the suspension has been redesigned twice, with another version specifically for the sporty SR trim. The steering is crisp and precise on both models, making the car easier to maneuver than the 2015 version. The suspension on the standard models is tighter, giving better handling when combined with the new Active Understeer Control. However, choose SR when you look for 2016 Nissan Altima Quotes near Glendale IL, and you will find a car with a very planted road feel that can easily whip its way through windy mountain roads. Both versions deliver a much more satisfying performance, making this a much sportier vehicle than its predecessor.
Safety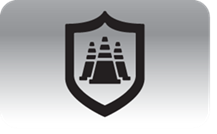 The 2015 Altima was a very safe vehicle, but the 2016 model manages to do even better thanks to slight improvements to the car's body and a slew of new active-safety options. Forward collision detection with adaptive cruise control and automatic emergency braking is now an available technology on the Altima, as well as blind spot and rear cross traffic detection systems. These new advanced systems are responsible for the practically perfect safety test scores the new Altima has earned. The Insurance Institute for Highway safety gave it the highest mark - 'Good' - in every category and noted its collision prevention systems as 'Superior'. Thanks to these good scores, it was awarded the Institute's highest award as a Top Safety Pick Plus. It also impressed the National Highway Traffic Safety Administration that gave it an overall five out of five stars, with five stars on both the front and side crash subscores as well. The 2016 Nissan Altima is a huge improvement over the already-great 2015 model, making it one of the best mid-size sedans on the market today. We know you will love it, so we invite you to request a 2016 Altima Quote from Woodfield Nissan today to make sure you get a great deal on one of these wonderful cars and can start enjoying it as soon as possible. See you soon!
DISCLAIMERS
*The above information is regarding the base model 2016 Nissan Altima. Standard specs and features may change from year to year. Contact our dealership with any questions regarding the new or used vehicle you're inquiring about.